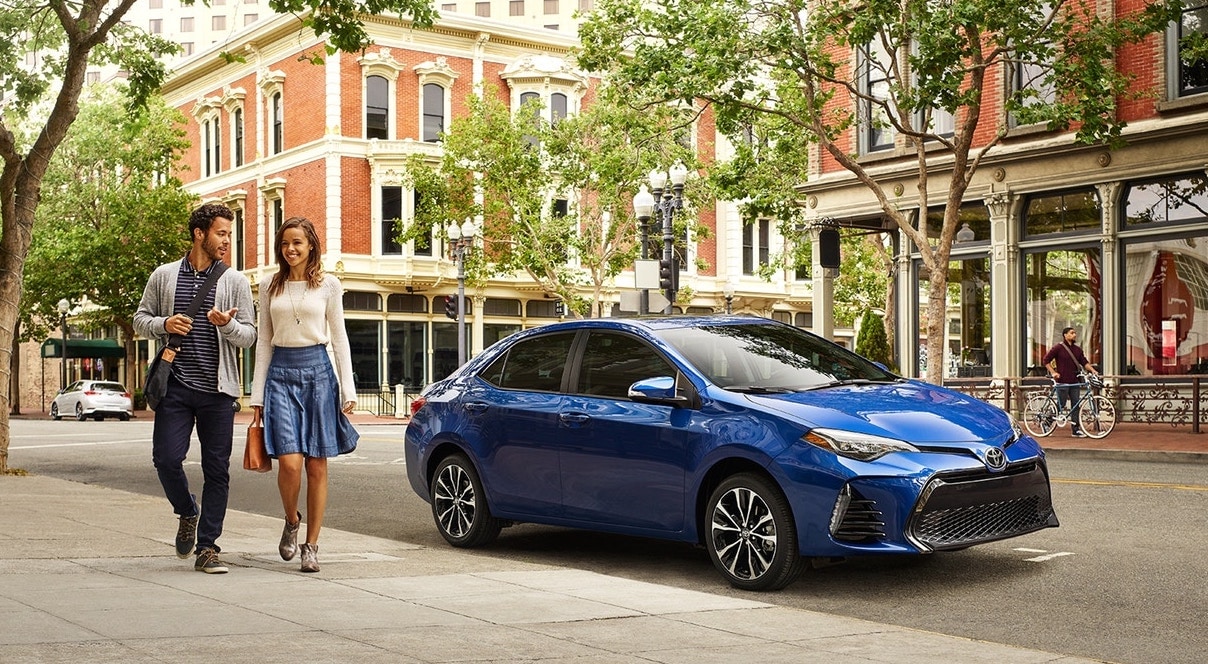 Framingham, a suburban town in the state of Massachusetts, is part of the Boston MetroWest area. Incorporated in 1700, the town of Framingham offers a rich heritage of American history. Militias from the town of Framingham were sent into battle during the Revolutionary War and the town has numerous sites and buildings of historical significance. The Framingham Centre Common Historic District, part of the National Registry of Historic Places, features over 98 acres of historic buildings, homes and monuments reflecting on Framingham's three hundred year heritage.  
Read more about the history of Framingham and the Toyota Corolla,
an automotive icon for more than half a century in the New England area.
The town of Framingham is also known for the Framingham Heart Study, a decades-long study and analysis on cardiovascular health that began in 1948 and still continues today. The study is most noted for the Framingham Risk Score, an analysis that is still used today in medical institutions.
Learn more about the Framingham Heart Study and the environmentally conscious Toyota Prius
, which leaves a better carbon footprint in Framingham and the New England area. 
Framingham, MA is by far a large family community. More than 60% of the 27,000 households in the town of Framingham are families with children. The town has 14 public school, and numerous private and parochial schools. Framingham is also the home of Framingham State University and Massachusetts Bay College.  
See more about the family-friendly aspects of Framingham and the Toyota Highlander,
one of the most-popular family-sized SUVs in New England.
Residents in Framingham, MA enjoy the natural habitats of their community. Saxonville Beach, Lake Washaukum and Learned Pond are all located in the Framingham area and each provides numerous outdoor recreation … from swimming, kayaking, canoeing and paddle boarding to walking and hiking trails.
Find out more about outdoor recreation in Framingham and the Toyota RAV4
, the crossover SUV made for outdoor adventures.
Shopping is another favorite pastime of Framingham, MA residents and the largest retail center in all of New England is located on the borders of both Framingham and Natick, MA. The Golden Triangle Shopping District spans over three square miles and offers a wide variety of shopping venues, numerous restaurants and entertainment complexes.
Read more about the popular Golden Triangle Shopping District and the Toyota Camry,
one of the most popular midsize cars in the Framingham, MA area. 
For more than 30 years, Bernardi Toyota has proudly provided our customers in the Framingham, MA area with world-class customer service. We're pleased to develop lifelong relationships with our customers, just like our motto says: "Bernardi for Now…Bernardi for Life!"
Visit Bernardi Toyota in Framingham today…we're conveniently located at 1626 Worcester Road, Route 9 East, Framingham, MA 01702. 
Directions to Bernardi Toyota… 
Make an Inquiry
* Indicates a required field